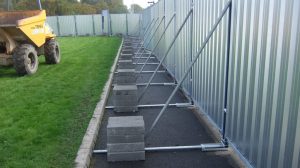 Building sites and construction developments can be extremely dangerous places, where serious injury can easily be caused.
Despite the dangers, this doesn't stop curious passers by, children and criminals from finding their way in and causing damage to either themselves, equipment, machinery or property.
All building or development sites are required by law to ensure that members of the public are not able to easily wander in and injure themselves ,failure to provide adequate safety measures can result in personal liability.
That's why at the very least, temporary fencing is vital and one of the first things to be put up when a building site is established.
Temporary fencing that keeps your site safe and secure
Temporary fencing can be used for any period of time , depending on the scale of the project and it offers peace of mind that the boundaries of a building site will be clearly obvious, protecting people and property from harm.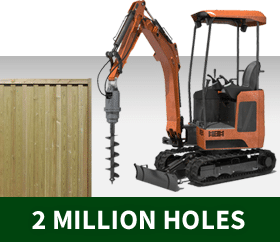 At Charnwood Fencing we have excavated over 2 million holes since we started business and put up enough fence to wrap around the whole of the UK. So, when you need temporary fencing for your building site that you can rely on, our professional, qualified and experienced team can help.
We can install the following types of temporary fencing with gates to suit all available either free standing or with posts excavated in the ground:
Heras style open mesh panels
Solid steel Hoarding
Timber hoarding
Chain link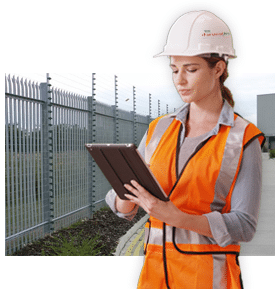 Remember, not all fencing and fencing contractors offer the same levels of re-assurance and quality. When employing a firm to erect your temporary fencing it's vital to check they are competent, qualified and working to an agreed risk assessment / method statement – all of which Charnwood Fencing fully complies with.
In addition, you can expect from us:
Dedicated project manager
Free consultation
Free site visit
Free quotation
A team which is fully accredited by a number of governing bodies
Order your temporary fencing today
Don't take health and safety shortcuts which can be extremely dangerous.
At Charnwood Fencing, we provide manufacturer guarantees on products, professional communication and do our utmost to deliver projects to the agreed timescales and budgets.
Arrange a temporary fencing solution which will give you the peace of mind that you have done all you can to keep your building site safe from trespassers.
Get in touch with the team at Charnwood Fencing over the phone or online to discuss your requirements and have your temporary fencing installed as soon as possible.