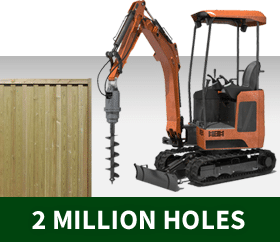 Security fencing and manual gates are a vital part of any new or existing premises Not only can they protect the site from theft and vandalism but they can also keep pedestrians from wandering it a dangerous area and coming to harm.
As a developer or site owner, you are duty and legally bound to keep the site secure. The Health and Safety Executive (HSE) can investigate your site if there is an accident or simply make a random visit.
Failure to provide adequate safety will result in personal liability, but this can be avoided by carrying out the correct risk assessments and having fencing and manual gates installed which will keep the site – and any passersby – safe from harm.
There are several types of security fencing and manual gates to match that can be installed, depending on the level of security needed.
But remember, it's always a good idea to choose a contractor who can demonstrate in house qualifications, accreditations, training and experience so you can be assured the level of security you need is there.
Available in all sizes, they can range from a 1m wide pedestrian gate, up to 15m side vehicle gates. Gates can be selected based on the type of fencing and level of security required.
Order your manual gates today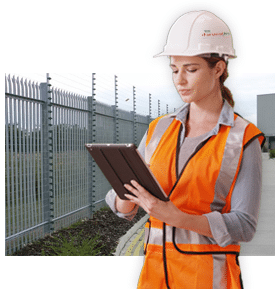 When you ring to discuss your manual gates requirements, at Charnwood Fencing, you can be assured of the following:
Free consultation
Free site visit
Free quotation
Dedicated project manager
100% trained and experienced staff
A team which is fully accredited by a number of governing bodies
Good links to all major manufacturers of UK fencing products, which means the best prices
Get in touch over the phone or online for more information, or to discuss your manual gates requirement today.