The aim of sports/play fencing is to create a safe , secure environment in which to practice your chosen sport or activity and contain balls.
Mesh panel systems are the most popular type of sports fencing. These can be installed around areas where sports such as hockey, tennis, netball, cricket and 5-a-side football might be played at primary schools, secondary schools, community areas and sports clubs.
Sports fencing can be tailored specifically to need, for example, primary school sports fencing would be lighter than the heavier duty sports fencing used in secondary schools.
Sports fencing is perfect for all weather sports facilities which have an astroturf type surface that can be used all year round for different sports or activities and also multiple use games areas (MUGA).
In addition, where balls are being hit particularly hard, such as in cricket, sports fencing can protect areas nearby by surrounding the bowling / batting enclosures.
ROSPA approved bow top steel railings are a popular choice to create and safe and secure and dog free childrens play area.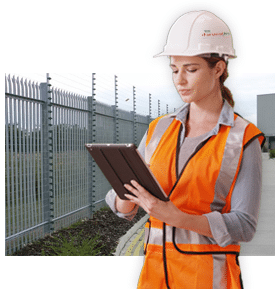 When you contact Charnwood Fencing regarding your sports/play fencing needs, we can offer:
Dedicated project manager
Free consultation
Free site visit
Free quotation
100% trained and experienced staff
A team which is fully accredited by a number of governing bodies
Order your sports fencing today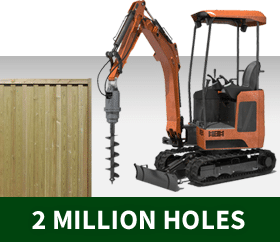 With many years of experience under our belts, our team can offer a professional sports fencing installation process from start to finish.
All members of staff are health and safety accredited and are used to working to some of the toughest and stringent health and safety requirements, which means that, whether you need sports fencing in a school or sports club, you can get peace of mind that the job will be done effectively.
Reduce the risk of damage. Get in touch with the friendly team at Charnwood Fencing over the phone () or online to discuss your requirements and get your sports fencing sorted as soon as possible.