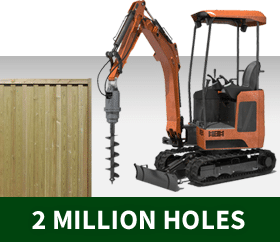 Do you need fencing for a reason that's slightly out of the ordinary? Perhaps you require a one off specialist fencing project.
If you have a specific specialist fencing project in mind but are struggling to find a company who can meet your requirements, we can help.
At Charnwood Fencing, we have excavated over 2 million holes since we started and put up enough fence to wrap around the whole of the UK. So, with all this experience under our belts, it's fair to say that occasionally we complete jobs which are outside of the usual.
And, where you might have struggled in the past to get the job done, we are sure we can help.
For example, once we were asked to install a purple gate for a school with a custom design – of course we were ready and raring to assist – and this is just one of the more unusual specialist fencing jobs that we've been asked to complete.
Bespoke specialist fencing
Whatever your bespoke requirement, our team can work from an architect's drawings, or, if these are not available, they can help with the design and creation of the concept, project managing your specialist fencing job through manufacture and installation stages to a satisfying end result.
We are proud to use our network of capable manufacturers who can create any type of specialist fencing which always meets our extremely high quality standards. With these excellent links to all major manufacturers of UK fencing products, we can get the best prices too.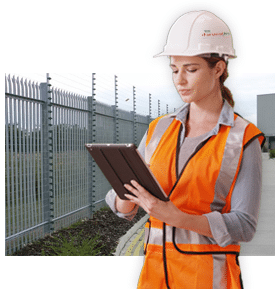 Benefit from the following when you employ Charnwood Fencing for your specialist fencing project:
Dedicated project manager
Free consultation
Free site visit
Free quotation
100% trained and experienced staff
A team which is fully accredited by a number of governing bodies including Chas, Construction Line, Achilles, CSCS and EFI – European Fencing Installers
Order specialist fencing specific to your requirements
Fencing we have installed over the years has met the specific requirements of a variety of industries which include schools, warehouses, education, healthcare, logistics, storage and much more.
Get in touch with our friendly and experienced team over the phone or online to discuss your requirements and get the problem solved as soon as possible.