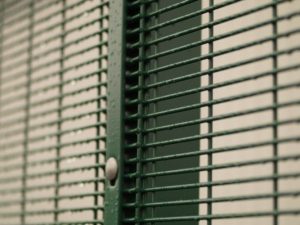 Health, Educational, industrial and commercial sites remain an easy target of crime, the most common of which are theft and vandalism. Many sites fall victim to these crime on a weekly basis, which contribute to millions of pounds in losses to the stakeholders each year.
If your premises are vulnerable and you need to protect your site then, installing effective security fencing could be the answer.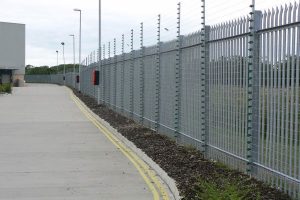 It might not be a requirement of planning, however it's been proven to reduce crime and trespassing considerably, enabling firms to protect their property and business.
At Charnwood Fencing we can help with a range of security fencing tailored specifically to suit your requirements.
Security fencing designed for you
If you have a security issue, or a concern that there might be one in the near future, we can provide a range of security fencing solutions to offer peace of mind that your site is protected, day and night.
Mesh panel fencing
Steel Palisade Fencing
Chain link/Welded mesh Fencing
Mesh panel fencing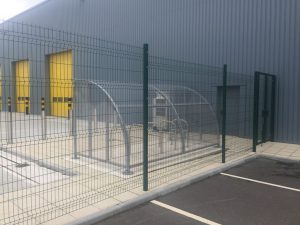 Mesh panel security fencing is the most popular, cost effective, onsite security solution. It can be configured to meet your requirements from boundary demarcation right up to high level security.
Steel Palisade Fencing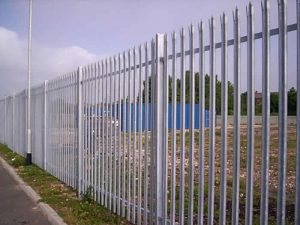 Steel palisade security fencing is becoming less popular due to the advancement of mesh panel systems, but it certainly is a formidable deterrent as with triple pointed and splayed pale tops. Clients tend to use this based on personal preference and it also works particularly well on sloping sites.
Chain link fencing / Welded mesh Fencing ( strained mesh )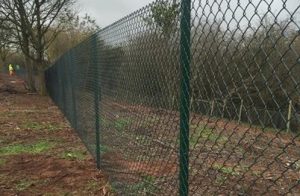 Chain link security fencing tends to be used when customers are looking to match existing fencing already installed on site. With the evolution of mesh panels and palisade fencing it's a system we rarely recommend or install now.
---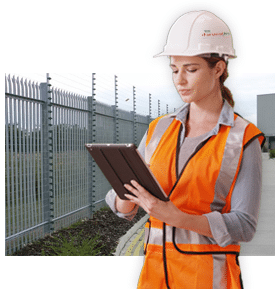 When minimising a security risk is top of your agenda, you can rest assured our team has plenty of experience in providing security fencing in a range of situations. In addition, you can benefit from the following:
Dedicated project manager
Free consultation
Free site visit
Free quotation
100% trained and experienced staff
A team which is fully accredited by a number of governing bodies
Order your security fencing today
If you contemplating a development or are an owner of an existing site , you are and duty bound to keep the site secure and safe.
At Charnwood Fencing, we have a security fencing solution which will keep criminals and unwanted trespassers at bay, while offering you the peace of mind that you have done all you can to keep your site safe.
When you need security fencing in a hurry, get in touch with the team at Charnwood Fencing over the phone or online to discuss your requirements and have the problem solved as soon as possible.