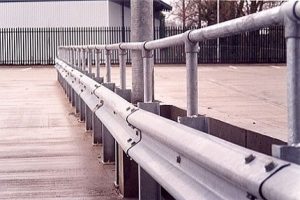 With a much more focused approach to health and safety in the workplace it's paramount that you have the correct safety equipment in place to protect your business from potential safety violations and reduced liability risks.
No one likes to hear the news that there's been an injury in the workplace, or there's been a piece of equipment damaged to the point of no return. Especially when it can be avoided by simply installing the correct barriers and bollards.
Barrier & bollard solutions
Barriers and bollards are a fundamental part of on site with operating vehicles, if it be to help guide and protect pedestrians or even if it's to protect equipment. With their diverse uses you can find a reason to fit a barrier or bollard on almost any site no matter the project.
With our range of barrier and bollard solutions you can protect your expensive equipment from vehicle damage, block of sections of the site to vehicles to avoid confusion of where they need to go and protect your staff from the oncoming traffic that operates across your site.
Charnwood Fencing offer bespoke and stock solutions for both barriers and bollards, making it easy for you to protect your site, staff and equipment without any excuse.
Order barriers & bollards for your project
It's time to start protecting your sites equipment and your employees lives, let us help you take the first step in upgrading your sits safety features with the installation of barriers and bollards.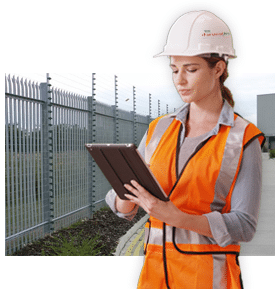 When you ring to discuss your barrier and bollard requirements, at Charnwood Fencing, you can be assured of the following:
Dedicated project manager
Free consultation
Free site visit
Free quotation
100% trained and experienced staff
A team which is fully accredited by a number of governing bodies
Get in touch over the phone or online for more information, or to discuss your barrier and bollard requirement today.