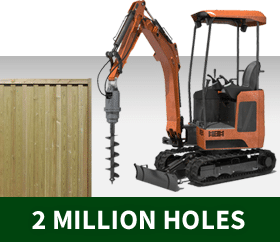 When it comes to site safety and security, having adequately secure fencing is paramount. But equal importance should be given to managing entry and exit. Automation could be the solution
Gate automation not only makes access to the site easier, but it adds to the overall security of the area, as the gates can only be opened when they're supposed to.
This means less chance of trespassers gaining access reducing the risk of theft, vandalism and injury.
Automation means powering and mechanically operating gates barriers or turnstiles to allow access or exit.
In addition to the security benefits there are also health and safety and time management benefits.
Automated gates mean less heavy lifting and opening and closing of manual gates together with allowing the efficient flow of vehicles and pedestrians in and out of a site.
We have the following types of automation available to install:
Sliding gates
Swing gates
Rising Barriers
Rising Bollards
Road blockers
Turnstiles
All of the above can be complimented with straight forward or complex access control systems.
Make your site secure with automation
Gates are an important feature of construction sites and both pedestrian, emergency exit and vehicular gates can complement the chosen fence.
When you're looking into gate automation for your site, it's worth getting the experts in. less qualified and inexperienced companies can make unnecessary and costly mistakes.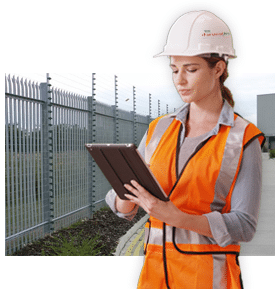 At Charnwood Fencing, we have put up enough fencing to go around the whole UK over the years, so you can be assured that we know our stuff. And that we have good links to all major manufacturers of UK fencing products, so we can get the best prices.
When you ring to discuss your automation requirements, you can expect the following:
Free consultation
Free site visit
Free quotation
100% trained and experienced staff
A team which is fully accredited by a number of governing bodies
Get in touch with our professional, highly experienced and friendly team at Charnwood Fencing over the phone or online to discuss what you need and have gate automation completing your onsite security in no time.